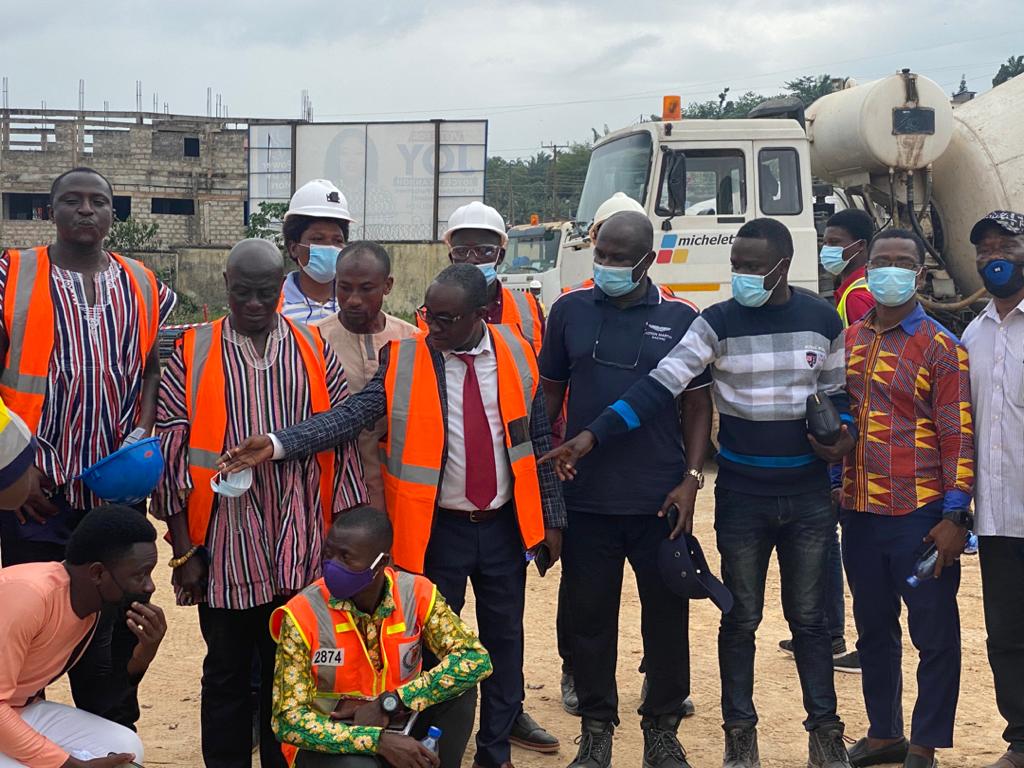 Works on the new Tarkwa NA Aboso Park stadium is 18% complete due to delays amid the coronavirus shutdown.
Gold Fields engaged the principal stakeholders including Medeama Sporting Club, the Municipal Assembly and Apinto Division on Tuesday at the facility.
Gold Fields project manager Roger Adamah took officials around the re-construction facility in Tarkwa.
Works on the country's first ever roofed stadium is currently standing at 18% largely to delays due to the coronavirus.
Works have resumed with alacrity with the full construction of the edifice slated for 2022.
Medeama president Moses Armah and the club's Communication Director Patrick Akoto were in attendance.
Metropolitan Chief Executive Benjamin Kessie, who represented the Member of Parliament for Tarkwa Nsuaem, George Mireku Duker, was in full swing.
Gold Fields will hand over the facility to the Municipal assembly when its completed in 2022.
The Municipal assembly will be in charge of the management of the new stadium which will also serve various sporting interest in Tarkwa and its environs.
The 10,000 seater capacity, which is fully covered, is estimated to cost $16 million and is being funded by Gold Fields Ghana Limited.
The stadium will act as an economic invigorator and will contribute to strengthening the image of the mining town.
The revamped venue will also feature a complete seating capacity and involves redesigning the pitch, VIP, media stands, tickets boot, drainage amongst others.
The edifice will also boast an electronic scoreboard running around its perimeter.
@GoldFields_LTD officials engaged stakeholders on Tuesday on the extent of work on Ghana's first ever roofed stadium.
Work is 18% complete so far due to delay amid the #coronavirus pandemic. It's estimated to cost $16 million and will be handed over by 2022.
#MEDSCtotheNextLevel pic.twitter.com/Jv4cVc5UJD

— Medeama SC (@MedeamaSC) October 27, 2020