BOARD CHAIRMAN – DR ANTHONY KWESI AUBYNN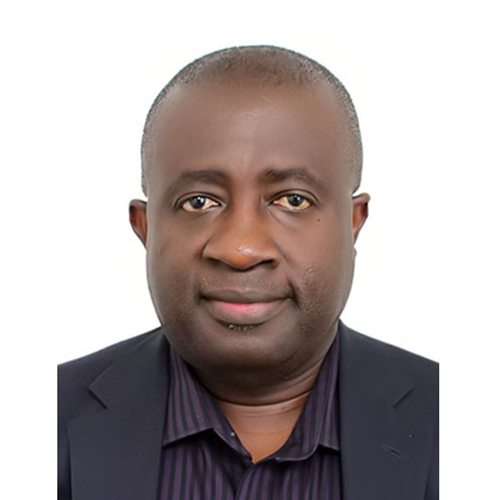 Toni Aubynn has over 20 years experience in both the solid minerals and the hydro- carbon sectors.
He is currently the Founder and President of the Africa Institute of Extractives Industry (AIEI), an extractive industries Think-tank, which focuses on regulations, policies, governance and inclusiveness.
He is also a Consultant on a wide range of issues in the extractives industry including, policy, regulation, sustainable and inclusive extractives.
He is the immediate past Chief Executive Officer of the Ghana Minerals Commission, the country's main mining regulatory agency.
Until this appointment, he served as the Chief Executive Officer of the Ghana Chamber of Mines, and previously held various senior executive positions at Tullow Oil Ghana Limited, the main commercial oil producer in Ghana, and the South Africa headquartered.
Gold Fields (Ghana limited), the leading gold producing company in Ghana.
Toni Aubynn is a member of the International Finance Corporation's (IFC) Advisory Group on Local Content and the UN Institute of Training and Research (UNITAR) Expert on Small- Scale Mining in West Africa.
He has once chaired the Associations and Communities Group (ACG) and the Working Group on Small-Scale Mining, of the International Council on Mining and Metals (ICMM).
He was a long time member of the Strategic Management Advisory Group of Communities and Artisanal Small-Scale Mining (CASM) and once the Chairman of the Ghana Country Chapter of the Global Compact.
Dr Toni Aubynn is a Board member of Mospacka Group of Companies – a subsidiary of steel merchandise and Medeama Sporting Club – a Premier League football club in Ghana.
Dr. Aubynn serves as Board Chairman for Medeama SC and his vast experience in management roles in Ghana and abroad has translated to the club's enviable position as arguably the most stable and well run football team in the nation. Consistently finishing in the top six positions in league campaigns, winning the FA Cup in 2013 and 2015 and winning the 2015 Super Cup are accolades achieved by Medeama through the direction of Dr. Aubynn.
He is also a member of the 12-member powerful Executive Council of the Ghana Football Association.
Toni Aubynn has also worked for Ranger Minerals' Damang Mine and Gold Fields Ghana Limited, one of the leading gold producers in Ghana, in various senior management roles. For almost a decade, he was the Head of Corporate Affairs and Sustainable Development for Gold Fields Ghana.
Dr Aubynn has also been involved in a number of mining initiatives both in Ghana and abroad, including his current role as the Chair of the Association and Commodities Group (ACG) of the London-based International Council of Minerals and Metals (ICMM). The astute academia was also the Chair of the Artisanal and Small-Scale Mining (ASM) Working Group of ICMM and a long-time member of the Strategic Management Advisory Group of the World Bank and DFID sponsored Community and Artisanal Small-scale Mining (CASM).
Dr Aubynn also serves on a number of Boards, including the Council of the University of Mines and Technology (UMaT), Tarkwa, and the Ghana Railway Development Authority. He also chairs the UN Global Compact Ghana Network as well as the Amenfiman Rural Bank, a leading Ghana Club 100 Rural Bank in Ghana.
He has written over forty, published and unpublished academic papers and contributed chapters to six books. His most recent contribution can be found in an edited book on Extractive Industries: the management of resources as a driver of sustainable development, published by the UN University-WIDER and the Oxford University Press in September 2018.
He had his undergraduate education at the University of Ghana and obtained various Post- graduate degrees at the Universities of Oslo in Norway, Tampare and Helsinki in Finland. He was the first Ghanaian PhD Fellow at the United Nations University's Institute of Advanced Studies in Tokyo, Japan and a Fellow of the University of Tokyo.
DR. MIKE CRANKSON – BOARD MEMBER – BRANDING/MARKETING & SPONSORSHIP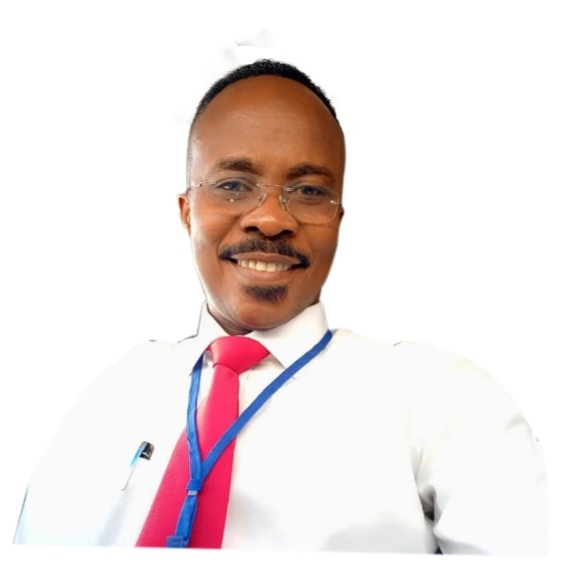 Dr. Mike Crankson has come through as a Life and Corporate Coach, with a wealth of knowledge and expertise and experience, having excelled in grooming and leadership of teams, Strategy, as well as Consultancy for a number of prominent companies.
His knowledge base spans through Entrepreneurship, Market Intelligence Analysis, Business Solutions and Development,
Engineering Project Management.
Dr. Crankson holds a Doctorate and Masters Degree in International Business Management, Masters, and a Bachelor degree in Business Administration. He has a Higher Diploma in Management Studies and several Diplomas in Administration, Human Resources Management & Industrial Relations, Communications & Computers, Marketing, Industrial Relations an Associate
Member of the Institute of Chartered Secretaries &Administrators, UK. He has an MBA in Project Management, Mining & Mining Finance and Oil & Gas.
Dr. Crankson who has over time believes in the "Power of Numbers", has always mentored with this Chinese Proverb which has made him a very positive team player. "Millionaires never do a business called MINE; they only do a business called OURS. They understand the power of many and the power of unity and form companies and build networks. However, the poor operate individually and only for a season".
"What one strong man cannot do in one hundred years, will only take 100 ordinary people to do in three months". This means that by pulling together, human capital and resources, you can bring the future to the present.
With over 20 years' experience of Industry experience in Communication/Marketing and Management Consulting, Dr. Mike Crankson, a master team strategist, comes on board the Medeama Fraternity with a lot of proven track record.
He is a person who has excellent Interpersonal, Communication, Organizational, Time Management, and dynamic Team player skills.
He started his career in 1994, as a Computer Operator/Administrative Assistant with Scanship Ghana Limited, then to Dita Dang Computer Institute as the Marketing & Administrative Manager and continued to work with Electricity Company of Ghana (ECG).
Dr. Crankson, in continued exploit for excellence, had his first Mining experience in 1997 with then, Teberebie Goldfields Limited, where he had a personal encounter with Mr. Moses Armah, our President as a co-employee. He moved on to Bogoso Gold Limited, before joining Gold Fields Ghana Limited.
He became a sports enthusiast way back in 2004, when he joined Gold Fields Ghana Limited (Tarkwa Mines) as the Communications Officer in charge of Mine Standards, Policies and Procedures. He was a key member of the Goldfields OHSAS Team which received the OHSAS 18001 accreditation in September 2005, as the Mine Wide Documents Controller.
He was the first Editor-in-Chief of Goldfields Atumpan Quarterly Newsletter which gave him quite a lot of
opportunities of covering other sporting events.
This also coincided with the Sponsorship arrangement between Gold Fields and the GFA/Ghana Black Stars; where the former arranged an initial three Million United States Dollars for the later.
Dr. Crankson was very instrumental in the organization of the biggest sports sponsorship for the Ghana Black Stars which propelled the team to qualify and went to the World Cup Tournament for the first time in the history of Ghana football, in 2006 and then in 2010 respectively.
Sponsorship under the auspices of the Gold Fields of the Ghana Black Stars, was estimated to be up to the tune of about $20,000,000.00 (Twenty Million Cedis), setting an exemplary role for other corporate bodies to honour their respective corporate social responsibilities engagements too.
The ingenuity of Dr. Crankson led him to form the Gold Fields – Black Stars Supporters Union and played other major roles together with our Board Chairman Dr. Tony Aubynn. Dr. Crankson was then assigned to be part of Tarkwa United Football Club to enable Gold Fields fulfill part of their Corporate Social Responsibilities.
Formerly a Board Member of Tarkwa United in Charge of Marketing & Communication, he was accredited, the first Sports Person to hold a Press Conference for Tarkwa United.
He went on further to institute a number of programs to enhance the performance and image of Tarkwa United. As visionary as he is, he engaged some advisory working relation with the Barcelona team in Tarkwa.
Other skills and competence of Dr. Crankson to mention a few are:
Coaching, leadership and team building.
Exceptional client care/relations & expertise in consumer behavior and conflict resolution. Strong analytical skills & market intelligent, strategist with strong persuasive abilities (Enterprising sales presentations, event management and mentoring, leading to mass attendance at public entertainment events, not only limited to soccer.
Content developer of concepts and business ideas (Consulted for a number of start-ups into profitable ventures) Financial savvy (Creating financial models for investment and appraisal of company financials) Empowerment, development, mentoring, has caused Dr. Crankson to be an agent of change and transformation across diverse disciplines over time.
Hobbies include: Reading, travelling, watching movies.