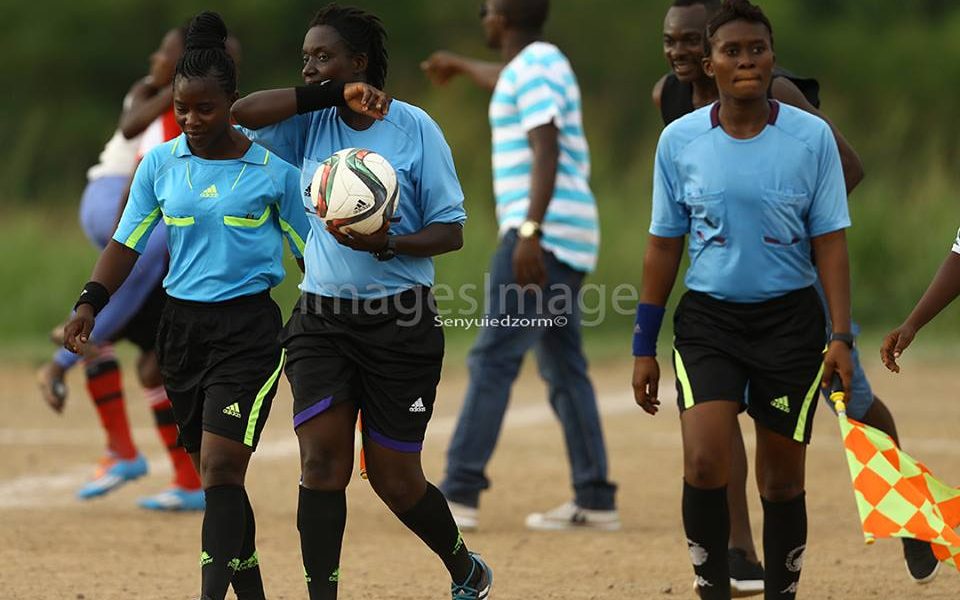 Some Ghanaian female referees could face massive sanctioning after being caught in Anas' video documentary aired last month.
The undercover journalist went in to expose the rot which had extinguished the excitements in Ghana Football.
Having exposed several referees in the Ghana Premier League, the journalist went on to reveal some female referees who also engaged themselves in unethical practices in the game.
Among the referees who were caught up in the video were Fulera Bamie and Theresa Akongyam among others.
The latest revelation explains why Ghanaian female referees struggle to get opportunities to officiate at CAF and FIFA organized football competitions.
Current Black Queens Coach Mercy Tagoe who is a retired referee remains the only Gh:anaian to have officiated at a FIFA organized football competition.
Source: Ghanasportsonline.com