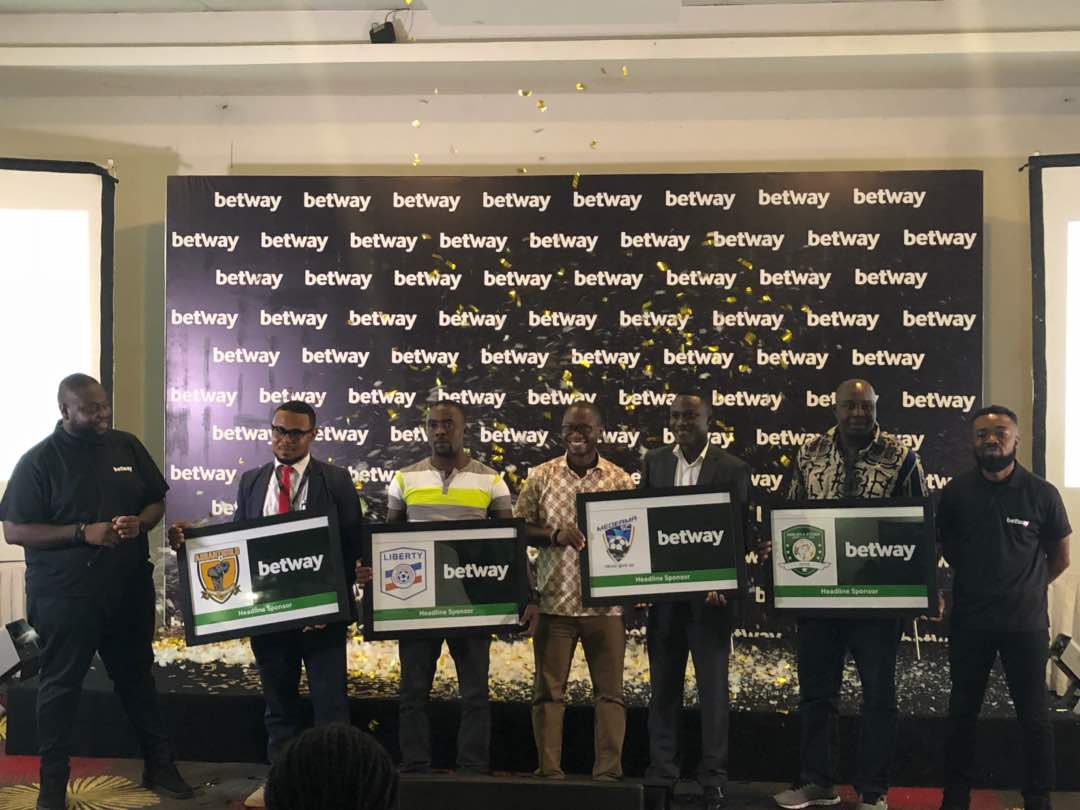 We are happy to announce a one-year sponsorship deal with giants online betting company Betway ahead of the new season. 
The deal was confirmed by the two parties at a short but a colour ceremony at the Alisa Hotel in the Ghanaian capital, Accra. 
The club's Communication Director Patrick Akoto and Marketing and Brands manager Ebenezer Aidoo represented the Mauve and Yellows at the ceremony.
It's a significant financial boost for the club ahead of the new season after becoming the latest partner of the bookmakers.
This sponsorship deal is huge for the club as Betway happens to be the principal headline sponsor of English Premier League West Ham United.