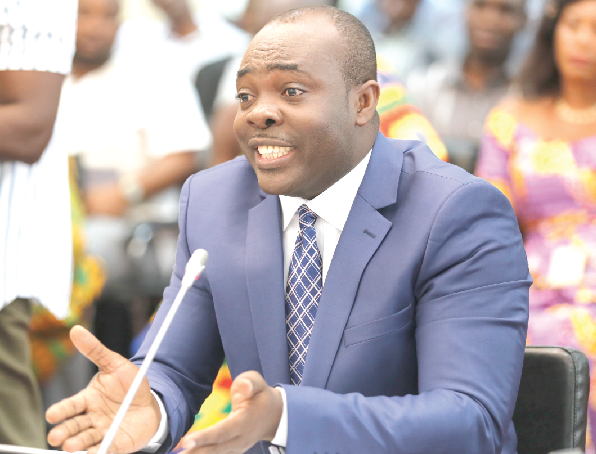 Ghana's government has reportedly canceled a proposed meeting with FIFA to resolve the crisis that has crippled football in the powerful West African nation,  local media have reported.
The cracks appear to have been widened after the country's Sports Minister Isaac Asiamah chicken out of the meeting – claiming a breach of court order if the meeting takes place with officials of the 'dissolved' Ghana FA in attendance.
The world governing body has dispatched FIFA's new director of development for Africa and the Caribbean, Veron Mosengo-Omba and two others to mediate in the ongoing crisis.
FIFA has insisted it will only meet the country's sports chief alongside the General Secretary of the Ghana Football Association in a bid to find an amicable solution to the impasse which threatens lives in the country.
But the country's sports minister is reluctant to meet FIFA officials citing a court order restraining FA officials of holding themselves as such.
The 10-day interlocutory injunction placed on all football related activities elapse on Friday June 22, 2018 but there appear to be no end in sight to the current stand-off between the FA and the ruling New Patriotic Party.
The government says it will take steps to dissolve the FA after an explosive expose' by  ace under cover journalist Anas Aremeyaw Anas revealed widespread corruption in the game.
The world governing body, which has zero tolerance for governmental interference, has insisted it will hold the meeting with the FA's scribe in attendance.
But the stance appear to have angered the ruling party, leading to the decision to boycott the scheduled meeting.
Ghana football is on a murky path with several hundreds of footballers and officials left hanging with their fate unknown as the legal tussle continue to wage on.
This is the second time a scheduled meeting with FIFA has fallen through after the FA's General Secretary Isaac Addo was prevented from traveling to Zurich on Tuesday by National Security operatives.
Ghana League Clubs Association chairman Kudjoe Fianoo has withdrawn from a five-member committee tasked with managing football in Ghana – a move which has been bizarrely denied by the Sports Ministry.