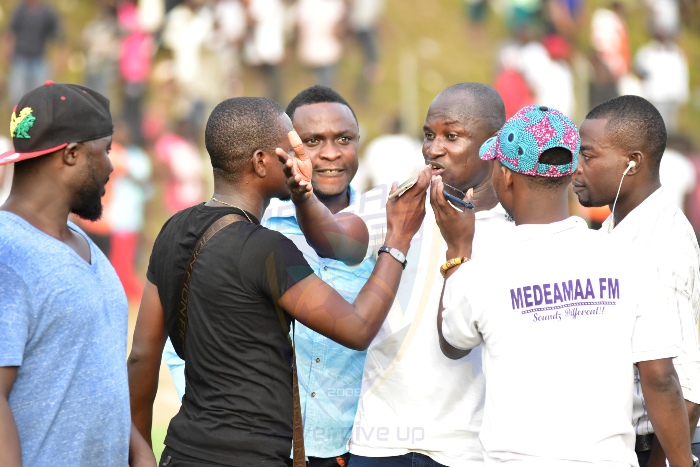 Medeama president Moses Armah wants football to return to 'football people'.
The astute business model says the principal actors of the game can better manage football in the West African nation.
Local football has come down crushing after an investigative piece by controversial journalist Anas Aremeyaw Anas revealed widespread corruption.
The Normalisation Committee put in charge of the game by world governing body FIFA,has come under mounting pressure amid claims of gross incompetence.
The Black Stars calamitous performance at the 2019 Africa Cup of Nations in Egypt has highlighted the poor state of the game in Ghana.
And Medeama owner Moses Armah wants 'football people' to take charge of the game.
"It's obvious things are not going on well and so football must be managed by 'football people' he is quoted by Accra-based Asempa FM
"What is happening now is not correct. We have regretted and we want football people back in charge
"We are expecting the right things to be done.
"Only football people can manage Ghana soccer. Football is not easy. The management know what is to be done to restore glory.
"They know the nuisances of the game. Football people are those who can manage football in Ghana.
"Things are not going on well because football people are not in charge. It must be given back to them to restore glory.
"Whatever happens, happens for a reason. It's a big lesson for all of us. We have regretted. We are not playing football but we will take it like that.
"We just hope government will fast track the processes to ensure football people are back in charge of the game."
The Mauve and Yellows are expected to return to full scale pre-season in the coming days.