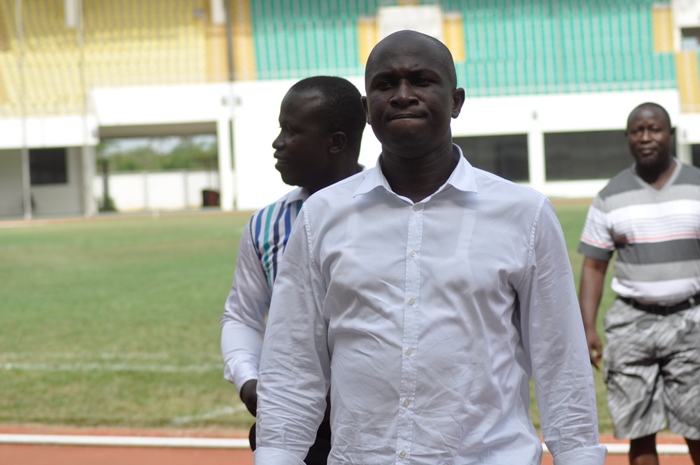 President of Medeama SC Moses Armah has called on fans of the club remain calm after the Ghana Football Association summoned the club over the manhandling of referee Nuhu Liman in the Premier League game between them and Elmina Sharks. 
Referee Nuhu Liman was brutally assaulted in the match day 8 game between Medeama SC and Elmina Sharks, which forced the match to be ended abruptly.
The players of both sides were involved in a scuffle which resulted in Nuhu Liman stopping the game. However, reports from the scene indicated the referee was injured when he headed to his dressing room.
The Disciplinary committee of the Ghana Football Association have invited Medeama SC for questioning which has raised some agitations amongst the fans of the club.
However, Moses Armah has asked the fans to remain calm as they seek a resolution to the case.
"I have heard all that is going on with the Medeama v Sharks game, which saw a referee assaulted and the game ended abruptly," he said. "I have remained calm and we have all crossed our arms awaiting the FA's decision," he added.
"Yesterday I had information that we are soppoused to appear at the FA but I have been monitoring what's going on, on radio but I urge our fans to remain calm. It is a good decision and we all want the the right solution out."
Medeama SC are enjoying a very good campaign where they find themselves second after Match Day 12, with two outstanding games to play.