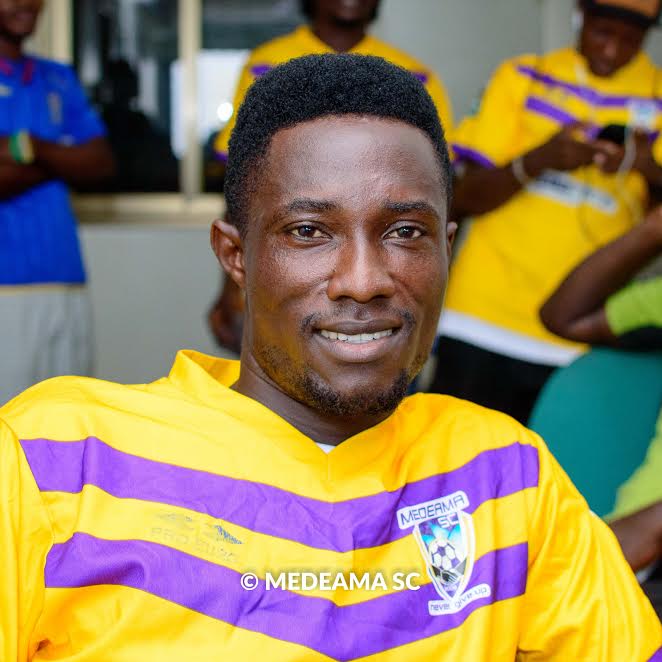 Medeama skipper Joseph Tetteh Zutah has applauded the Professional Footballers Association of Ghana's stance on the current crisis that has hit the sport in the country. 
Zutah, together with his colleague captains of all the Ghana Premier League teams met the top hierarchy of the PFAG last week to look at recent issues regarding Ghana football.
"I must commend the PFAG for the good initiative. It was good for us as we were taking through many things and also educated on the signing of contracts, life after football and others," Zutah told Happy FM
"PFAG are also embarking on insurance for players in the Ghana Premier League which can help us when we retire or when there is a misfortune and we hang up our boots prematurely"
Tetteh Zutah also emphasized that it is good that reforms are being brought into Ghana football after the Anas expose and pleaded with club owners to increase the salaries of players.
"It is great that new things are being implemented in our football. I hope Ghana league will become more attractive and attract many foreign players. I think the least or basic salary for a Ghana League player should be GHC 1000 or 1500"
"I will also urged the parties involved in the current situations in Ghana Football to do the resolutions fast as we want to play football. The break is affecting us financially as some of us are the breadwinners of our famileies," he added.