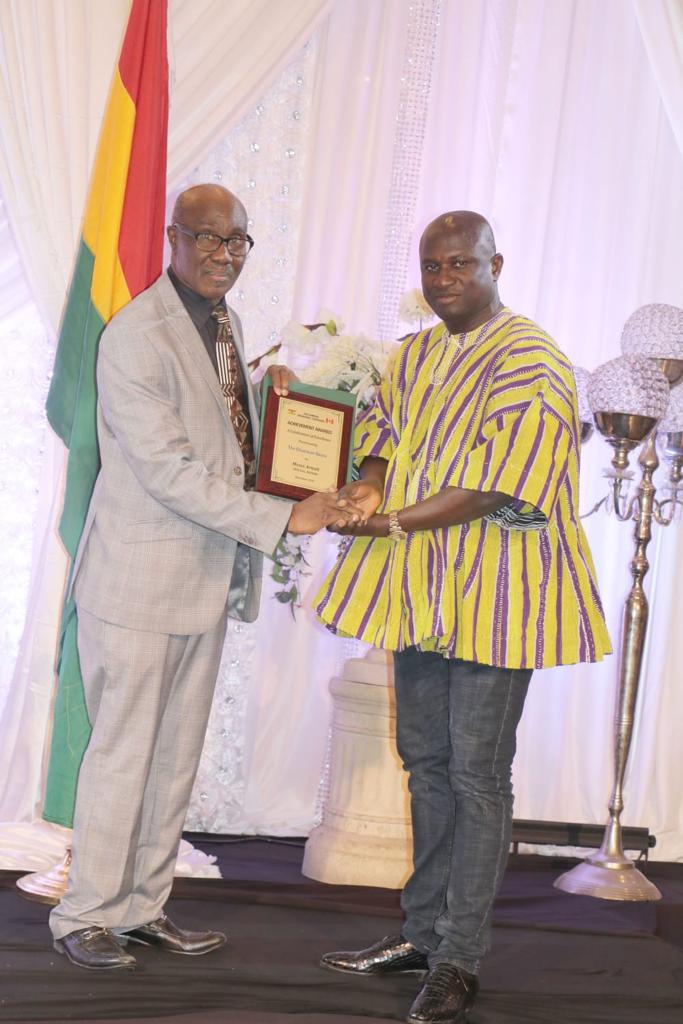 President Moses Armah has been honoured at the 18th Ghanaian-Canadian Achievements Award gala held in Toronto, Canada over the weekend.
Mr Armah has been honoured for his enviable contribution to the Ghanaian community in Canada, Ghana and the Canadian society as a whole.
Mr business mogul was among outstanding personalities who were honoured at the hugely attended event in Toronto on Sunday night.
A citation signed by Privy Council MP, Humber River-Black CreekHon. Judy. A. Sgro read; "On behalf of Prime Minister Trudeau and the Government of Canada, I am pleased to extend my personal congratulations and warmest wishes to you.
"This prestigious award acknowledges your accomplishments and contributions you have made to your community and to Canada.
"It recognizes your strong spirit, leadership and commitment to serve as a positive role model; by example and anything that is possible.
"I hope others will also take their lead from the qualities you have consistently demonstrated. Our communities, our city and our country can only benefit from such action."
Club president @mosesarmah12 has received top award in #Canada.

Honoured for his contribution to football in Ghana, Ghanaian community in #Canada and the #Canadian society as a whole in Toronto, Canada over the weekend.

Congratulations sir! pic.twitter.com/miVHSULpbI

— Medeama SC (@MedeamaSC) November 27, 2018
About Moses Armah
Moses Armah nicknamed 'Mospacka' is a famous Ghanaian entrepreneur, business magnate and philanthropist who has carved a niche for himself in Ghana.
The construction mogul has bankrolled mind-boggling spending spree over the past three years with the view of not only winning the Ghana Premier League title but also becoming the most attractive club for local and foreign-based players.
The passion, drive and ambition of the affable owner threatens to turn football on its head in the West African country.
Many came into the picture with a view of making bold statements, but they flattered to deceive as the huge burden of running a club in a country with a low-middle income status crumbled right under their noses.
Top dog clubs like Kotoko, Hearts had dominated the local scene for more than two decades, but the emergence of the likes of Medeama has seen the giants playing catch-ups.
Club President Moses Armah is on the threshold of transforming his Medeama side into blue-chip overnight with an eye for the Premier League crown still in sight in the not too-distant future.
Medeama has become an attractive brand where top players seek to ply their trade while promising players aspire to hone their talents –unlike in the past where it was largely Kotoko and Hearts who had the financial muscle to purchase top-notch players.
Moses Armah is spending thousands of dollars in a move to make Medeama giants not only in Ghana but on the continent – an aim that could not be far from attaining after winning the FA Cup twice.
His passion, commitment and dynamic leadership has transformed Medeama into giants in Ghana.